I usually share beautiful work from interior designers I admire on Monday, but today I wanted to feature this amazing chair, designed by architect Andrew Clancy and shipwright Matthew O'Malley.
"
The Carvel Chair is made using the technique of traditional boat construction, which predominate along the west coast of Ireland.
" Isn't it gorgeous ?
The curvy lines of this chair are not only very inviting, and comforting, they're also a subtle nautical twist that would fit beautifully into any kind of interior, from traditional to contemporary.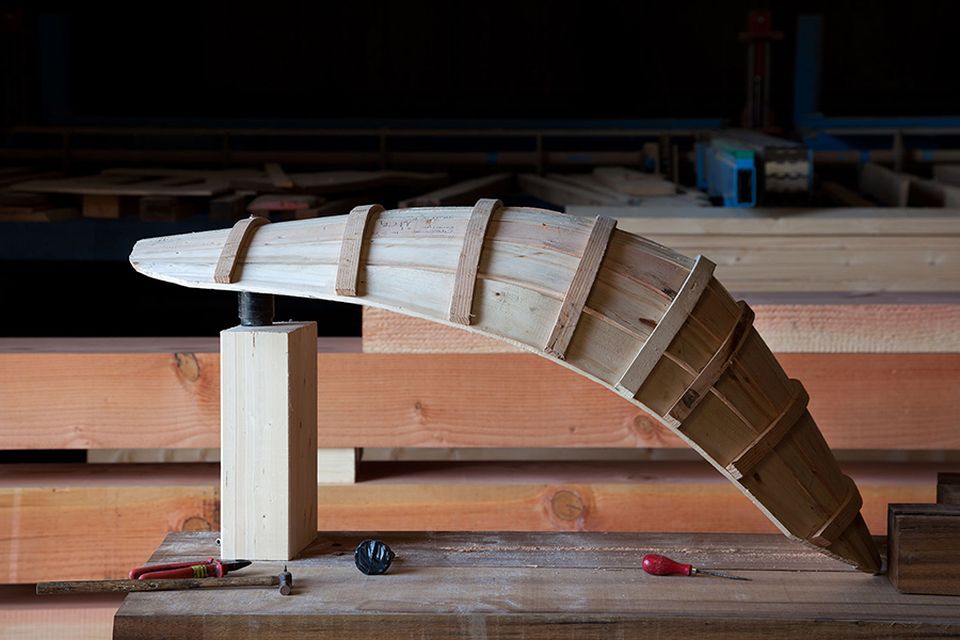 My Dad isn't an official shipwright, but he builds boats on his spare time (I think of him every time I watch NCIS and I see Gibbs in his basement). Not everyone's hobby, I reckon. I feel so proud of him every time I see him sailing on a boat that he made from scratch. And this chair reminds me of that magic moment in the construction when wood actually takes the shape you decide. It's an amazing thing to witness !
Exclusive to
Makers & Brothers
.